References
Look at some of our work. We have made a practical shortcut for those of you who look for significant structures which we may be proud of. A detailed view of realizations of buildings is shown in video references.
For better clarity, we have divided all references into several basic types according to the structure type. If you want to see more, choose from the list of categories on the right.
Selected references
Video references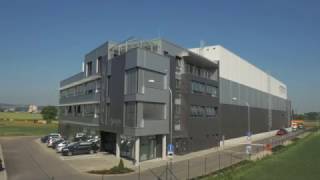 Rekonstrukce objektů v areálu Bratislavského hradu
Základní škola Praha-Ďáblice
Ostrožská Nová Ves
Archeopark Mikulčice
Sídlo VW WACHAL, Kroměříž
Univerzitní centrum ve Zlíně
Korunní pevnůstka v Olomouci
Seniorpark Valašské Meziříčí
Květná zahrada v Kroměříži
Pražská konzervatoř
K řemeslu se stavíme poctivě – už 25 let
Lázeňský resort Strom života v Bělohradě pro Anenské slatinné lázně a.s
Šestajovice – přístavba distribučního centra
Památník Hrabyně
KCK CYKLOSPORT - MODE s.r.o.
Výzkumná základna Archeologického ústavu Mikulčice
Surf Aréna v pražských Letňanech
Pražský IKEM otevřel své nové operační sály
Would you like to see all our references? Display all references